The Best Apps to Create NFTs for FREE – Must See
Have you heard of the NFT artworks that are causing fever in the world but do not understand how they are created? Do you wonder if you can create such an NFT work? The answer is absolutely yes.
What is an NFT and how is it created? NFTs are short for non-fungible tokens which are digital pieces of code stored on a blockchain network like cryptocurrency. The difference, however, is that all coins of a cryptocurrency are identical, while each NFT is a unique, completely copy-free and proof-of-ownership version of a single cryptocurrency. person for that digital asset.
In most cases, the artwork files are not actually stored on the blockchain network, but just a link to it along with a token that claims the buyer's ownership of it. There is also no rule that limits 1 file to only 1 NFT, which means you can make multiple NFT copies of a given work, and the fewer copies, the rarer the work is. In theory, you could create and sell any digital file as an NFT, but most beginners choose an image, video or audio clip to turn into an NFT.
Do you want to know about phone apps to create NFTs wherever you are and whenever you want? Keep reading this post. My name is Shayan and one of the most asked questions was if there are any other ways to create NFTs with phone apps. If you don't have photoshop, illustrator, or blender. There are many ways to create NFTs. Because anything can be an NFT, even if you just take a photo with your phone and upload this photo to the blockchain. It basically becomes an NFT. But of course, you want to create something more special and valuable. That's why I have checked out some apps and programs for your phone or tablet. So you can start creating today.
So, as I've said, you're not really tied to any app to create NFTs. But some apps allow you to create NFT art inside of them and also allow you to upload them directly from the app. So then you don't have to save it to your phone, transfer it to your computer, and then upload it somewhere else. When you're done, you just hit upload and you're good to go.
Top 5 Phone Apps to Create NFTs That You Should Consider
If you feel you have the ability to make money from NFT works or simply want to try the feeling of creating art with 4.0 technology, now there are some simple NFT creation applications for everyone. people, regardless of your level of technology or your talent for painting.
1. NFT Art:
Number one is the NFT art application. This app is very simple. You can start using the app completely free. But they also try to upsell you, as fast as possible. At least you can play around with it first and see, how you like it. You can basically just select different backgrounds, icons, and graphics, and stack them. Then maybe get something that looks cool afterward. You can export the file and upload it wherever you want. It's not the best app, but it's not Bad to understand different layers and assets.
It's pretty much the exact same idea, but with fewer options. The layout is extremely simple and intuitive. So if you've never worked on graphic designs and especially on NFTs, this app might be a good start for you.
I really don't like how limited everything is. But I'm sure, I could somehow buy more stuff, but I definitely would not recommend doing that. Learn the basics, and understand what looks good and what doesn't. Then just move to a bigger program that gives you more possibilities to work in.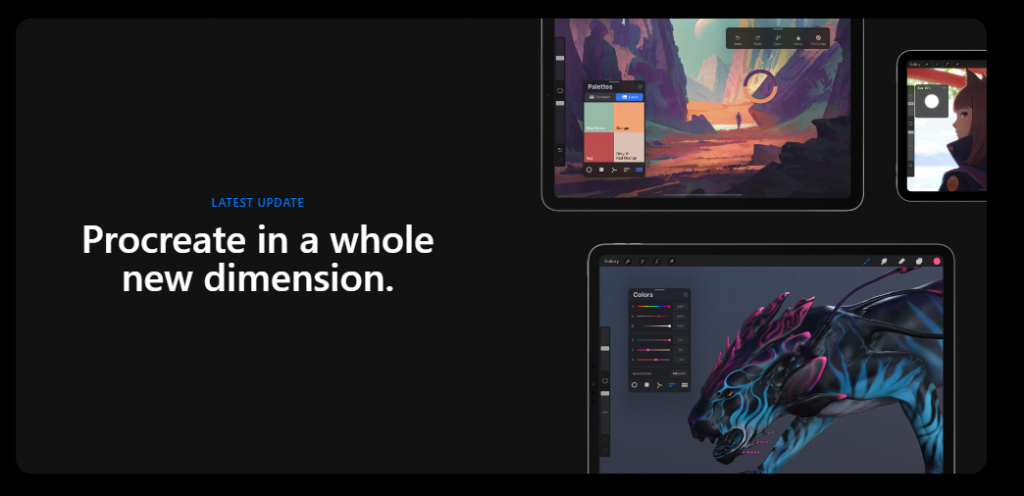 It's the favorite application for every artist on iPad and the reason thousands of artists buy iPads only to use this application. Now I don't draw much myself, but if you love drawing and you're not the worst at it, that might be the perfect app for you.
It allows you to work with different layers and has endless possibilities to create art. This app is the exact opposite of the other ones. If you don't know what you're doing, you'll probably be completely lost. But that shouldn't scare you away and never use it. The procreate community is huge and there are countless tutorials on youtube to learn every single step in this program.
There are even step-by-step tutorials to create your first NFT inside of procreate. So if you are an artist or you like to become one, be sure to check out procreate for your iPad. I forget it, this program works best with the newer iPads that support the apple pen. So, of course, you should also get the apple pen or something decent like the apple pen.
This one is pretty interesting because it gives you the ability to create, easy pixel art directly inside of the app. For that, you could either work on a blank canvas or start from scratch. Or you choose an existing photo from your camera roll and apply a pixel filter to it. After you're done, you can directly upload your NFT and start minting it. If you already made an NFT, somewhere else. You can also upload it, over this app. If you love the cryptopunks or you still live in an 8-bit world. This app might be the perfect fit for you.
5. Any Other Apps to Create NFTs?
This one is my favorite, any other apps. What does that mean? So if you have a vision, an idea, or a project that has some great art. Just go into any app or software and create something that you love and you think people will Love.
Now the NFT market is so incredibly flooded with 99.99% of all useless NFT projects. It's important to think a bit further and show the world your drawings, graphics, songs, videos, or whatever you come up with something, that solves a problem. Or create something that will be amazing in the metaverse.
I know it sounds kind of cheesy. It's never been easier to make money from anywhere in the world and it's never been easier to do whatever you want to do.
The above ones are apps to create nfts works for you to unleash your creativity and maybe make money from it. Are you ready to use these apps? or do you have any other apps or programs you love, that I should check out? Let me know in the comments down below and I'll make sure you check them out. Thank you so much for reading.
Related: The Cheapest Way To Mint NFT: 100% Working Solution