In the past 2 years, many projects such as Uniswap, 1inch, dYdX, and Gitcoin … have held retroactive for their supporters early with the reward value up to hundreds of thousands of US dollars.
What is retroactive? Opportunity to earn money for investors with little capital
What is A Retroactive Airdrop in Detail?
Retroactive is an event that distributes a project's coin/token for users who have supported and used its product since the first days in trading, providing liquidity… Rewards retroactive are usually the coin/token of the project itself.
Origin of Retroactive
The term retroactive gained popularity after Uniswap's UNI token airdrop on September 17, 2020. This exchange has announced that it will give away UNI tokens for free to users who have interacted with its platform through trading or providing liquidity before September 1, 2020. Each user who met the above condition could receive 400 UNIs, which was worth approximately US$2,000. Shortly after a few hours, a series of major exchanges such as Binance, OKX, and Coinbase… also announced the listing and trading of UNI tokens, pushing the value of this coin up.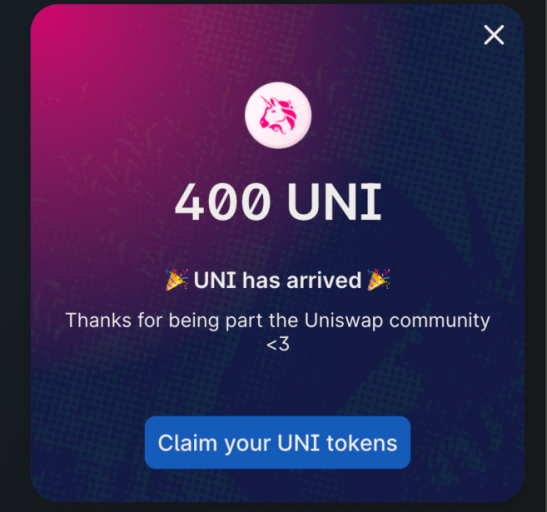 Why do projects take the retroactive form?
Many people think that the people who benefit the most from retroactive airdrops will be investors and users. However, this is not necessarily true. Projects generously distribute coins/tokens through retroactive and airdrops for the following reasons and purposes:
Creating awareness: Increasing awareness, and creating buzz among investors is the main reason why blockchain startups go retroactive and airdrop. The popularity and huge profits from previous retroactive airdrops will attract more and more supporters to the project. They are ready to use, experience, and promote services and products in the hope of receiving an airdrop. Retroactive and airdrop allow the project to grow its community naturally by distributing a small amount of its coin/token.

Rewards for loyal users: Most investors who put money into a project only think about the short-term profits instead of supporting, contributing, and being interested in the long-term development of that project. To combat this, many projects retroactively distribute free bounties to reward loyal users who have used, supported, and contributed to their platform.

Decentralized coin/token distribution: Through retroactive and airdrops, projects can distribute their coins/tokens to many different investors instead of just focusing on the number of investors.


Attract investment: Through successful retroactive and airdrops, in addition to increasing the coin/token value and attracting more users to join its community, it can also attract more new investors to drop out. Capital invested in the project thanks to the effect that the crowd brings.
How do you assess whether a project will be retroactive in the future?
The project has not issued coin/token.
Each blockchain ecosystem comprises many pieces, such as stablecoins, wallets, DEXs, lending, payment… You can categorize projects by array and check which projects haven't released their coins. Only me. Then compare them with competitors to assess the potential for growth and potentially retroactive organization in the near future. You can also find out if the project has an upcoming airdrop or retroactive effect by joining and interacting in their community groups at Discord, Telegram, Twitter, Reddit…
The project is holding a testnet
Testnet is a way to help developers test their products through community feedback and suggestions before they launch the official product. After the testnet ends, projects will often organize retroactive or airdrops to appreciate contributions and encourage users to experience and interact with their products. A simple way to find out which projects are hosting a testnet many people use is to search for the keyword "testnet" or the hashtag "#testnet" on Twitter. Twitter is the main social network that projects often use to update and announce the latest news about their projects to the community.
The ecosystem or project has cash flow in
Identifying and predicting which ecosystem is pouring money into the crypto market is also a way to help you find potential retroactive and airdrop opportunities. When an ecosystem starts to develop and attract cash flow from the market, the projects in it will also accelerate product launches and conduct many events to attract users and investors. Invest and build a community for their products. Some of these are airdrops and retroactive. You can use on-chain data analysis tools and platforms such as Sentiment, CryptoQuant, Messari, DefiLlama, etc., to determine and predict which ecosystem money is flowing into in this market.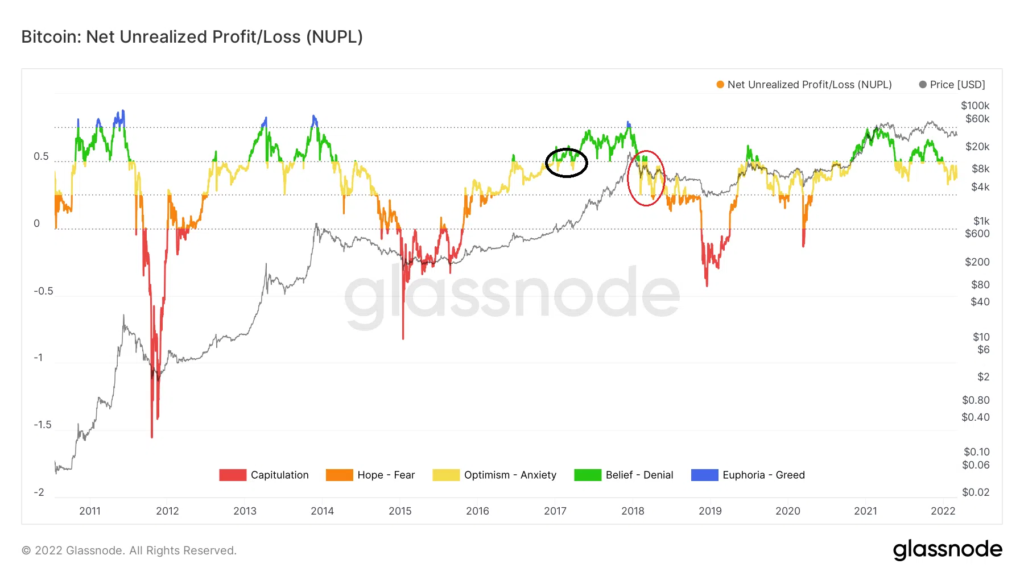 Large projects have been successfully retroactive.
After Uniswap, many projects have also organized retroactive for their users, such as:
1inch: In order to compete with Uniswap, 1 inch also announced a retroactive program to distribute more than 15 million 1 INCH tokens to users from late 2020 to early 2021.

dYdX: Decentralized derivatives exchange dYdX has set aside 7.5% of the total supply (equivalent to 75 million DYDX tokens) for a free airdrop to users who have used this exchange before. The reward received ranges from 310 DYDX to 9,529 DYDX, depending on the user's trading volume. It is estimated that over 64,000 wallet addresses are eligible to receive tokens during this retroactive period, making it one of the largest airdrops in DeFi history.

Ethereum Name Service: This service provides domain names for Ethereum wallet addresses, smart contracts, and applications built on the Ethereum blockchain. In this retroactive event, Ethereum Name Service has set aside 2.5 million ENS tokens (25% of the total supply) to reward users who registered the domain name ".eth" at level 2 before October 31, 2021. . The project also set aside another 2.5 million ENS tokens to be distributed among those who have contributed and developed ENS over the past four years.
In addition to the names above, many projects have successfully organized retroactive such as Gitcoin, Orca, ParaSwap, and Ref Finance…
Some projects can be retroactive in the near future
MetaMask
MetaMask is the most popular open-source electronic wallet on the Ethereum platform today. In addition to Ethereum, MetaMask can also be used to store coins/tokens of many different blockchains such as BNB Chain, Polygon, Avalanche… In addition to storing and managing account keys, MetaMask wallet also allows users to track transactions, exchanges, swaps, and sending and receiving of cryptocurrencies.
In addition, MetaMask Swaps is a built-in DEX product in the wallet that helps users optimize their crypto experiences. You can try swapping a few commands to experiment, increase engagement with the platform and improve the possibility of receiving airdrops from the project.
OpenSea
OpenSea is known as the world's first and largest decentralized NFT exchange. This platform allows users to create, trade, and auction NFTs that are artworks, videos, in-game items, etc. Currently, OpenSea has more than 10 million page views per month. In particular, OpenSea is also the foundation for the birth of the most popular NFT projects such as CryptPpunks, Axie Infinity, CryptoKitties, Loot… Besides, the platform attracts the attention and investment participation of a series of businesses. Celebrities such as Mark Cuban, Gary Vaynerchuk, and Chamath Palihapitiya. With the above admirable figures, OpenSea still does not have its official token.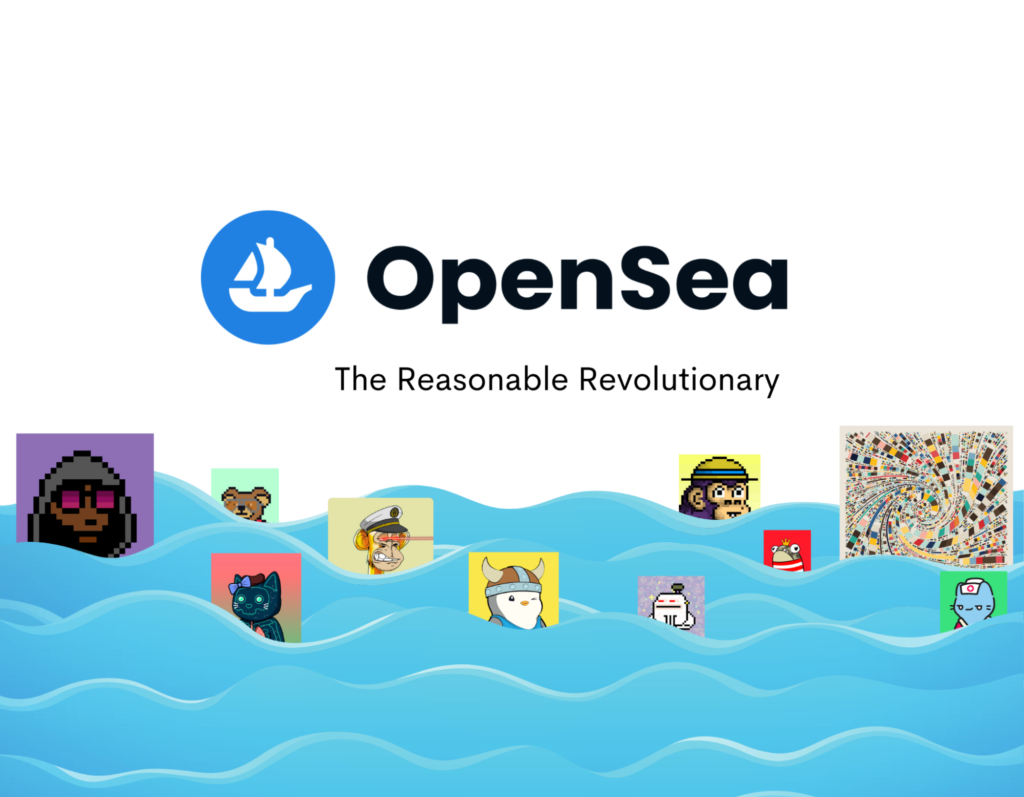 Firefly
Firefly is a decentralized derivatives exchange deployed on Polkadot. The project's vision is to bring open finance to millions of users with CeFi's low latency, liquidity, and low cost combined with the transparency, aggregability, and openness of DeFi. Currently, Firefly is developing a testnet version. You can register to have a chance to receive retroactive in the future.
Bridges
As more and more new blockchain platforms are born and developed with a specific amount of assets, features, and users. Since then, the need to use bridges for asset transfer and chain interaction has also increased. They have started several bridge projects with tokens and airdrops for users who have used the product, such as AnySwap (Multichain), THORChain, Aurora… Some outstanding bridges you can try are zkSync, Optimism, Arbitrum, Rainbow Bridge, Celo Optics…
Many potential projects can be retroactive and airdrop in the near future. DYOR yourself to make the most accurate investment decisions.
Things to note when participating in retroactive you need to know
Not all projects will be retroactive
A project with a retroactive organization, or an airdrop for the community, is at the discretion of the developer team, the project's investor. You will not be able to know in advance the specific time and conditions for receiving the airdrop until the project publishes the relevant information. Therefore, you also need to prepare yourself with a comfortable mentality and not put too much emphasis on airdrop and good capital management, ready to accept risks when participating in project experiences.
It is recommended to use a secondary wallet to participate in retroactive.
Participating retroactively with a main or secondary wallet is entirely up to you. Any wallet that is eligible to participate in retroactive, please use it to participate. But you should create separate wallets dedicated to participating in retroactive and airdrops because you will need to manipulate and grant rights to use the assets in the wallet many times while performing this action. If unfortunately encounter scam projects, they can withdraw all assets in the wallet after you grant them the right to use it.
Need a lot of time to search, join.
You will need to spend a lot of time to learn, learn and evaluate the project before deciding to invest, and participate in the experience to have it retroactive in the future, hopefully. Researching the project's information carefully will help you avoid low-potential projects and scams. In addition, the characteristic of retroactive is that users will have to spend time to experience and interact with the project's products and services..
Summary
Hopefully, through the above article, it will help you get more useful information about what is a retroactive airdrop and how to find potential projects that will organize this event. Most crypto enthusiasts, especially newbies with little investment, prefer retroactive airdrops simply because they see them as free money. Many investors have changed their positions thanks to these free funds. However, not every project will do retroactive airdrops for users. Therefore, you should always prepare yourself with a comfortable mentality and willingness to take risks, persistently seek and learn to make the best investment decisions.