NFTs came and changed the world in no time, especially in 2021. We have seen everybody talking about NFTs. So when it comes to NFTs there are also marketplaces to buy and sell NFTs. Two marketplaces have risen and are most popular in the space OpenSea and Rarible. There is always a debate on the internet between opensea vs rarible that which platform is better. In this post, we will discuss OpenSea vs Rarible and which platform is better for you to buy or sell NFTs. I will deep dive into the difference so cover all aspects that you should know before you choose any of these platforms. First, let me give you a short introduction to each platform.
OpenSea: OpenSea is the most famous and trusted decentralized secondary marketplace to buy and sell NFTs. I was created in 2017 in Newyork but it got famous in 2020 and traded $21 million worth of NFTs.
Rarible: Rarible is the 2nd most popular and trusted secondary marketplace to buy and sell NFTs in the NFT space. It was created in 2020 in Russia. It is a DAO (Decentralized Autonomous Organization) that was created by users and artists.
What is the main difference between OpenSea and Rarible?
The main difference between opensea and rarible is the popularity and audience size. While opensea capture around 60% of the overall NFT market and the most of other 40% is captured by rarible.
Below I will compare each point of opensea vsrarible like minting process, transaction fees, gas management, audience size, security, and a few other things in detail. I have created a table and given points to each platform for your understanding. I will give points to one platform at the end of each point. Let's get started:
Points
Transaction fees:
User Friendly Minting:
Gas fee:
Huge Audience Size:
Artist friendly Royalty Fee:
Security:
Tutorials and resources to learn:
Total:
Transaction fees:
I'm not talking about the gas fee or minting process here, because the gas fee has nothing to do with platforms, it is related to the blockchain. And I will discuss the minting process separately to simplify things for you. Here I'm talking about only the transaction fee that any platform charge on any NFTs transaction like buying and selling.
While Opensea charges a 2.5% transaction fee to the seller, the rarible charges a 2.5% transaction fee to the seller and buyer as well. Because here opensea charges less transaction fee to the point goes to opensea.
Minting Process: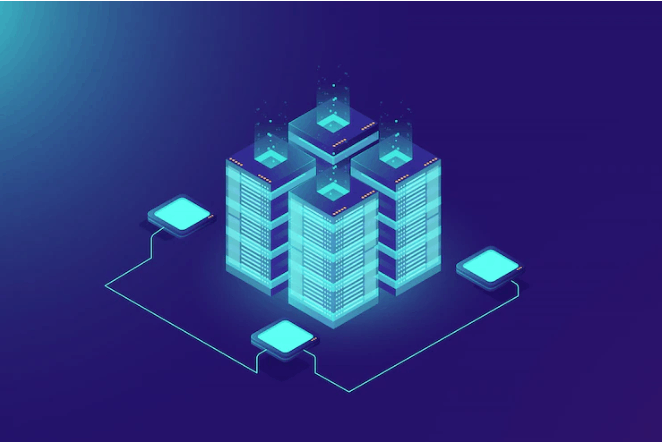 Minting is based on 2 processes minting difficulty and gas fee. I will discuss minting difficulty first.
Minting Difficulty:
Here I'm talking about the functionality of minting NFTs on both opensea and rarible. Both platforms opensea and rarible provide options to mint a single NFT at each time and you can also upload multiple times the same NFT with the same traits. Let's suppose you have to mint 10,000 unique NFTs with different traits.
So you can't do this directly on both platforms. To do this you have to use a third-party tool or you can do this by yourself by uploading 10,000 NFTs one by one. And it's not the right way because just imagine how much information you have to upload one by one and that's the mind-numbing process. The right way is to use the third-party so because both platforms do not provide a good functionality to mint NFTs. So there is no point for me to both opensea and rarible.
Gas fee:
The gas fee is the fee that you have to pay in any condition if you want to mint your NFT. But the main question is what amount of gas fee do you have to pay let's suppose you want to mint 10,000 NFTs collection at the same time and the minimum fee for one NFT is $1 so it's still $10,000. It's still a lot if you have to pay it upfront. What happens if your NFTs won't sell, it would be a big loss. So here comes lazy minting.
Opensea and rarible both platforms provide lazy minting features. It means you do not have to pay a gas fee upfront. The gas fee will be only charged once your NFT will be sold and the transaction occurs. In lazy minting your digital asset only uploads as a file and is listed for sale, It is only minted when someone buy it. So because this amazing option is available on both platforms. My point goes to both in this opensea vs Rarible comparison.
Related: The Cheapest Way To Mint NFT: 100% Working Solution
OpenSea vs Rarible audience size:
Finding buyers means how many NFTs collectors and trading volume are available on the platform.
While in January 2022 only OpenSea has approximately 120 million active users and a $5 billion trading volume. Rarible on the other hand has had 7 million active users and a trading volume of $270 million. While opensea capture around 60% of the overall NFT market and the most of other 40% is captured by Rarible. So because OpenSea has a big market so this point goes to opesea in this opensea vs rarible comparison.
Royalty fee difference in opensea vs rarible:
A royalty fee is a specific fee that goes to the artist or user on each NFT transaction in the secondary marketplace like opensea and rarible.
While opensea has a fixed royalty cut for artists or users of 10%, in rarible you set a customized royalty fee. It means it's up to you that you can set it to more than 50% or 5%, it's your choice. Because rarible provides freedom to artists so this point goes to rarible in this opensea vs rarible comparison.
Security of opensea and rarible:
Security is the most important point to consider when you are about to choose between opensea vs rarible. Wherever money is involved scams, hacking attacks, and data breaching exists. Opensea and rarible are both secured platforms but there are some hacking incidents happened in the past. But opensea has been beaten most of the time like recently during maintenance opnsea smart contract was hacked and a big amount of NFTs had been stolen. Both platforms have been attacked by hackers but rarible is a little more secured than opensea. So this point goes to rarible in this opensea vs rarible comparison.
Tutorials and resources to learn:
I think opensea has great and in-depth tutorials and resources for newcomers than the rarible. Rarible also has good resources and tutorials but opensea has more concise and in-depth resources. So new users can learn easily. Because of this ease newcomers in the NFTs world, easily join OpenSea for buying and selling NFTs. This is why opensea has a larger user size. So this point goes to opensea in this opensea vs rarible comparison.
Final thoughts – Opensea vs Rarible:
So this comparison, I have tried to cover each important point and discussed it briefly. You can also check the table for your understanding and it will help you choose one platform. Do not forget to do your own research before choosing one. I hope you found this article helpful. If you have any questions or know any other best platforms please let us know in the comment below. Thanks for reading.